Bloody Moon (1981)
Alternative Titles
:
Die Sage des Todes
The Saw of Death
The Bloody Moon Murders
Year: 1981
Country: Germany / Spain
Genre: Erotic, Horror, Mystery, Thriller
Quality: BDRip
Language: German, English
Subtitles: German
Director: Jess Franco
Studio: Lisa-Film, Metro Film, Rapid Film
Starring: Olivia Pascal, Christoph Moosbrugger, Nadja Gerganoff, Alexander Waechter, Jasmin Losensky, Corinna Drews, Ann-Beate Engelke, Peter Exacoustos, Antonia Garcia, Beatriz Sancho Nieto, Maria Rubio, Otto Retzer, Jess Franco, Al Pereira
Description: Miguel, a young man with a horribly disfigured face, goes on a rampage at a masquerade party and abuses a girl. He then brutally hacks up the young woman with a pair of scissors. Miguel is institutionalized at a mental asylum for five years. Afterward, he is released into the care of his sister, Manuela. Along with their wheelchair bound mother, they operate a boarding school for young woman, called Europe's International Youth-Club Boarding School of Languages, on the Spanish resort of Costa Del Sol. Miguel is intrigued by Angela, a long-haired brunette, whom he first saw on the train ride from the sanitarium. The creepy Miguel follows her around. Miguel meets with Manuela to request that they resume their incestuous relationship. She reminds him that it was this relationship that made him emotionally unstable five years earlier. She says they cannot because nobody understands them: "Only if we could get rid of everyone, then things could go back to the way they were." Then Angela's .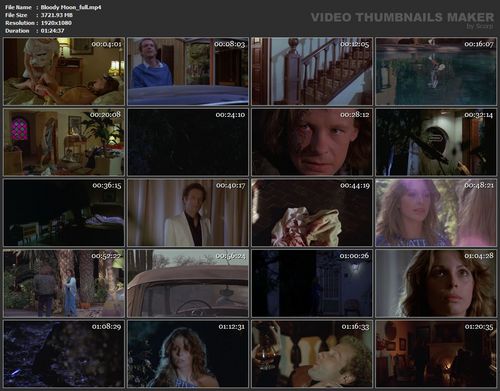 File Size: ~3700MB
Resolution: 1920×1080
Duration: 85 min
Format: mp4
Download Link(s):
Bloody Moon.mp4 – 3.6 GB
Subtitles:
Bloody Moon.rar – 12.7 MB
Latest posts by Adultsblog
(see all)